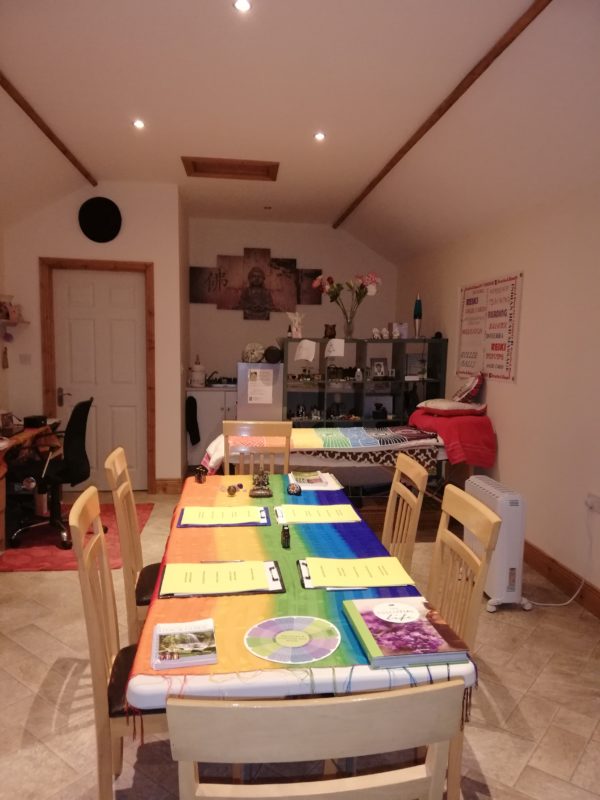 Online Healing Sessions & Reiki Sessions €70 
Testimonial from one of my many clients who have had a healing session.
💥My heart is so full of love. Peace everywhere around me and my connection to my angels has strengthened 10 fold. 
This week I took the time to have a healing session with Bernie for reasons that were most likely of a physical nature or maybe coming from a place of want. I wanted to be better, I wanted to be closer to myself, and I wanted more abundance in my life and really I wanted to be free of this frustration inside me that was eating me up. 
My expectation was almost unconsciously set. During my healing, Bernie took me through my blocked chakra's in a very logical manner and we talked about what I might be feeling, symptoms, emotions etc. These all resonated with me and as a very logical person.. I felt this is really great and makes total sense.
Then…. here comes the magic. Closing my eyes, Bernies pendulum started to create a volume of space around me, she was holding me together during the release of some very heavy memories, actions and almost forgotten moments in my life. I could feel calm come over my body, as acid, a sickness almost arose from me and escaped through my mouth. I could see the light appear in my eyes, peace, calm serenity… windows were opening… light was in and I had a feeling of being totally safe. I could feel this beautiful pull in the arch of my foot,asking me to take hold of my life.
The experience was cleansing, beautiful and very calming. The days that followed is where the reality of what happened really took hold. That evening I was exhausted, I had to rest. The next morning I awoke to an email for a career position I was rejected for some weeks earlier asking if they could set up time to speak with me. 
My soul mate whom only Bernie and I know about, contacted me again and has maintained regular contact this week. As the journey unfolded, I was drawn back to my pendulum and the energy and connection I felt with my angels could only be described as powerful. I have chills in my arms as I write this, as they hold me close. The words of Sarah McLaughlin's Angel moving through my mind every day. 
This journey for me is only starting, little steps every day showing me opportunities of where to cut ties, cleanse and most of all forgive. However this forgiveness is coming in a way that never felt possible before. I can only encourage you and anyone you know to allow yourself to be open to receiving this gift of cleansing. This cleanse cleared more than what I even knew was there. 
The healing is still very much alive in my body and I know as I allow this to happen, greatness will follow. Thank you Bernie for your kindness, love and support on this journey. My sincere gratitude for this gift. Thank you Tracy