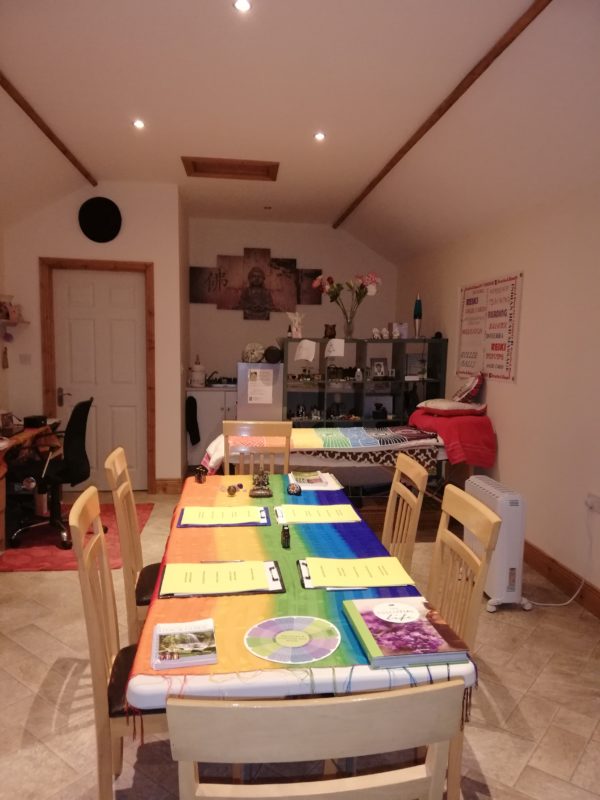 Healing Sessions
During our session I may include Reiki, Pendulum Healing, Belief Clearing, the Healy Device, IET, Tapping and/or Oracle Cards. I will go with my gut instinct and intuition and trust the guidance I am given for the processes you need.
The Effects Of A Session
After a session people  may  feel:
Lighter, like a weight has been lifted from them.
Happier, smile more.
Less pain or reduced symptoms of illness.
Different, not sure what's changed but feel a change inside.
The anxious feelings have reduced or gone.
Less irritation / anger / frustration.
Some people find a difference from their very first session, some find the changes very subtle and see them after a few sessions.
Sometimes the person themselves might not notice a difference but their partner or a family member/friend will notice.
There can also be a change in family members due to the work on the client themselves.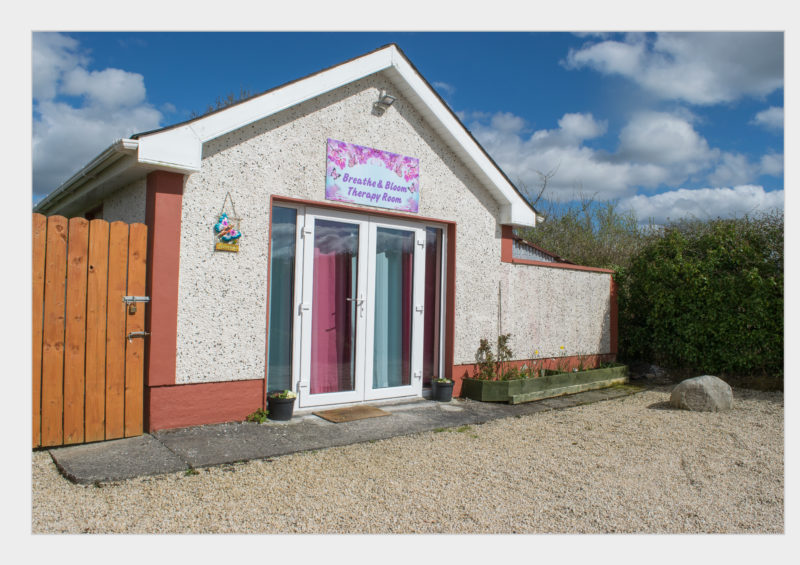 What is an IET Session?
Integrated Energy Therapy® (IET) sessions use angelic energy to work directly with your body's cellular memory and energy field to get the "issues out of your tissues" for good. IET helps you to safely and gently release limiting energy patterns from your past, empower and balance your life in the present, and embody your full potential as you move into your future.
Benefits of IET Sessions:
Can painlessly release your suppressed feelings and your limiting cellular memories.
Supports you in enhancing your health, life purpose, prosperity and creativity.
Empowers you to experience fulfilling loving relationships in all areas of your life.
Provides gentle yet powerful support for survivors of childhood traumas such as physical and sexual abuse, alcoholic and dysfunctional families.
Supports your self-healing at all levels, physical, emotional, mental and spiritual.
Increases your connection to your angels and helps you work with them in your life.
Helps you to discover and live your Soul's mission in life.
What you may feel after the session:
The effects of the session may continue to integrate for up to several days following the treatment. During this time you may feel energized, light, focused, tired, unsettled, or somehow have a sense of being in transition.
Thoughts, emotions, and physical sensations may continue to surface as your body adjusts to its new energetic patterns.
All of these experiences are good and normal parts of the integration process. Be sure to rest, drink extra water, and be kind to yourself, especially over the next 48 hours. Listen to what your body is telling you and take time to reflect on any experiences or insights that arise.
What is the Emotion Code?
The Emotion Code is the simplest way to get rid of your emotional baggage, helping you feel freer, happier and healthier!
The technique was created and refined by a chiropractor, Dr. Bradley Nelson, who realized that his patients' aches and pains were more than just physically based- they were emotional. Dr Nelson coined the phrase "trapped emotions" – negative energies that become trapped in the body during intense emotional events.
Because the body is actually made of pure energy, the negative energy of trapped emotions can exert a damaging force on the body, which worsens over time. Trapped Emotions cause pain, self-sabotage, emotional problems and all kinds of malfunction and disease.
The Emotion Code is non-invasive, totally safe and requires very little time and effort on your part. No dredging up the past is required, which makes it very cost effective compared to other kinds of therapy. Everything discussed or discovered with me is always confidential.
How does it work?
The subconscious mind is the ultra-intelligent computer system of the body; it knows just what you need to do to be healthy and happy.
The Emotion Code uses specific questioning and muscle testing (kinesiology) to get answers from the subconscious about trapped emotions that need to be cleared. As soon as a trapped emotion is identified, it is ready to be released. To do this, The Emotion Code combines 2 important elements: the modern technology of therapeutic magnets and the Ancient principles of Chinese Medicine.
A magnet acts as a powerful carrier for the practitioner's intention to release the emotion. If that magnetically charged intention energy is placed into the body via the Governing Meridian (a major energy channel in the acupuncture system), it is blasted through the body instantly and releases the emotion!
What can I expect?
Most people say The Emotion Code helps them feel lighter and more free, but we frequently see the immediate disappearance of major health and emotional issues too!
Your results will depend on how many trapped emotions you have and how quickly your body responds after they are removed.
Releasing trapped emotions helps restore balance to the body- so your body's natural healing ability will be allowed to return. This means you will be able to recover gently from your ailments and gain a stronger immune system too!
What is Reiki
Reiki is a spiritual healing art with its roots in Japanese origin. The word Reiki comes from the Japanese word (Rei) which means "Universal Life" and (Ki) which means "Energy". Reiki is not affiliated with any particular religion or religious practice. It is not massage nor is it based on belief or suggestion. It is a subtle and effective form of energy work using spiritually guided life force energy.
Reiki is the life energy that flows through all living things. Reiki Practitioners understand that everyone has the ability to connect with their own healing energy and use it to strengthen energy in themselves and help others. It is believed that a person's "ki" or energy should be strong and free-flowing. When this is true a person's body and mind is in a positive state of health. When the energy becomes weak or blocked it could lead to symptoms of physical or emotional imbalance.
A Reiki session can help ease tension and stress and can help support the body to facilitate an environment for healing on all levels – physical, mental, and emotional. A session is pleasant and relaxing and is often utilized for one's personal wellness.
History of Reiki
Reiki is believed to have been associated with Mikao Usui who is credited with rediscovering the root system now called Reiki. His tradition and methods were passed through several grandmasters of Reiki. Today, Reiki takes many forms, however, The Usui System of Natural Healing is still the form most widely practiced. Practitioners and Master Teachers are trained through an initiation process where Masters pass on their knowledge and expertise to their students.