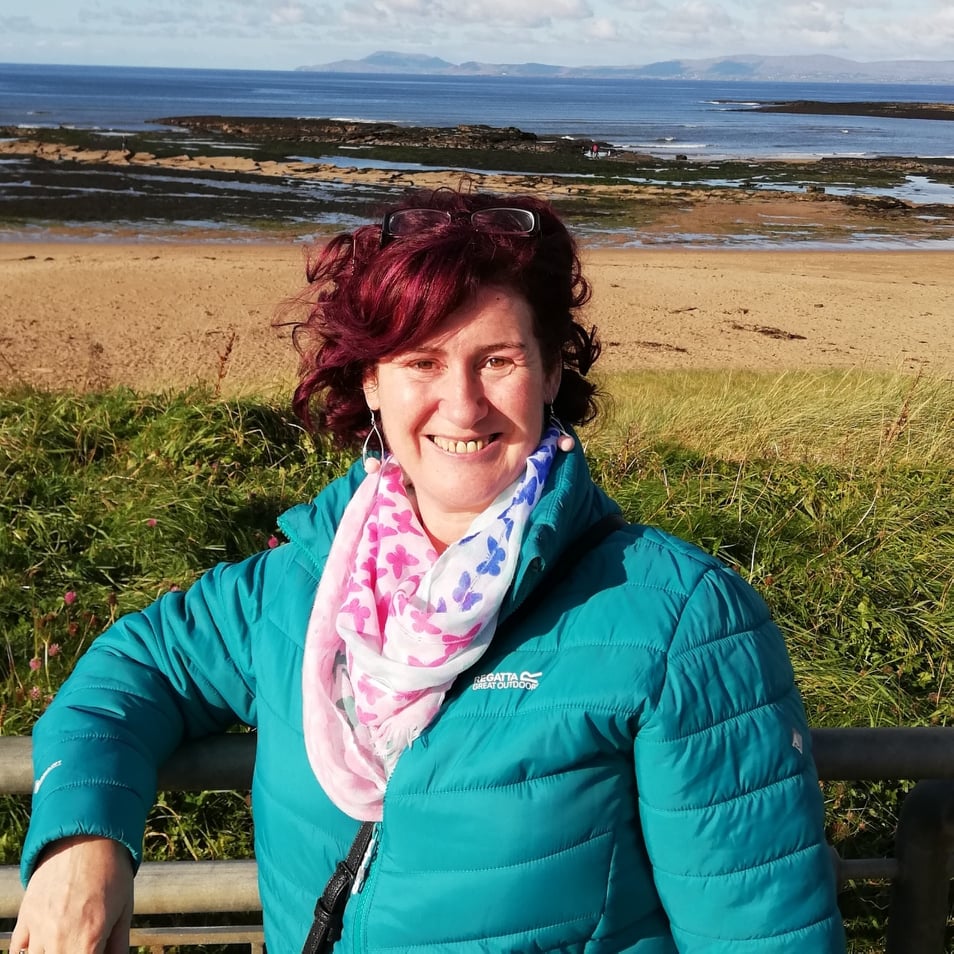 Hello, I'm Bernie Curd
Spiritual Coach, Intuitive Healer, Reiki Master, Mentor and Author. 
Empowering Women on a Spiritual path to be their unique self
I am the eldest of 4 girls, born in Brighton. Growing up I had no self-confidence and would get so embarrassed if someone spoke to me. I was okay with friends and family but anyone else I would be really shy and want to hide in a corner and not be the centre of attention. If I was asked to do a presentation at work or talk in a group I could feel the fear in my stomach and feel sick.
My life continued like this until April 2014 when I was invited to a psychic development class and loved it so much. It was as though a deep rooted interest had awakened in me. I was then given some Angel cards as a gift and was instinctively reading them for friends and family.
In my heart, I always knew my calling was to help others but had no idea how I could make this happen. Little did I know my gifts were being masked by my own self-doubt. Yet my own Mum was very psychic as well as my youngest Sister and Great Aunt so it was no surprise to a lot of people when I started doing the work I now love.
In November 2014 I went to a holistic fair and had my cards read and received specific information they had no way of knowing. I was asked if I was a Reiki Master (I had never even heard of Reiki) and was told within 18 months I would be a Reiki Master, have my own business and reading cards for a living.
I was still painfully shy but my curiosity got the better of me and I learnt Reiki 1 in January 2015. The difference it made to my life was unbelievable. I had finally found my calling. Within a few weeks my confidence was sky high, I was even offering to do presentations at work and finally believing in myself and unstoppable and even more empowered after doing Reiki 2 in April 2015.
I then decided to teach Reiki and help others experience its healing benefits and begin their healing journey.
I was made redundant in February 2015 at the age of 52. It turned out to be the best thing that could have happened to me as I decided life is too short not to do something you love so followed my dream and set up my own business. Breathe and Bloom was born in September 2015.
Now 4 years later I have my own purpose built Therapy room beside my house so I can have a work/life balance. Breathe and Bloom has blossomed in a way I never thought possible. I now have various workshops on Mindfulness, Meditation, Law of Attraction, Essential oils and Angels to name a few.
I also make bespoke essential oil blends, working on the physical and emotional issues of each client using my intuition and gut instinct.
Creative Mindfulness is taught to children in My Little Blooms workshops from ages 4 to 12 and I will also teach ages 12 to 18 from Summer 2020. It's an excellent foundation for them to grow mindfully and nurture their own mental health and emotions from a young age.
My life purpose is to Inspire and Empower Women to become the best versions of themselves.