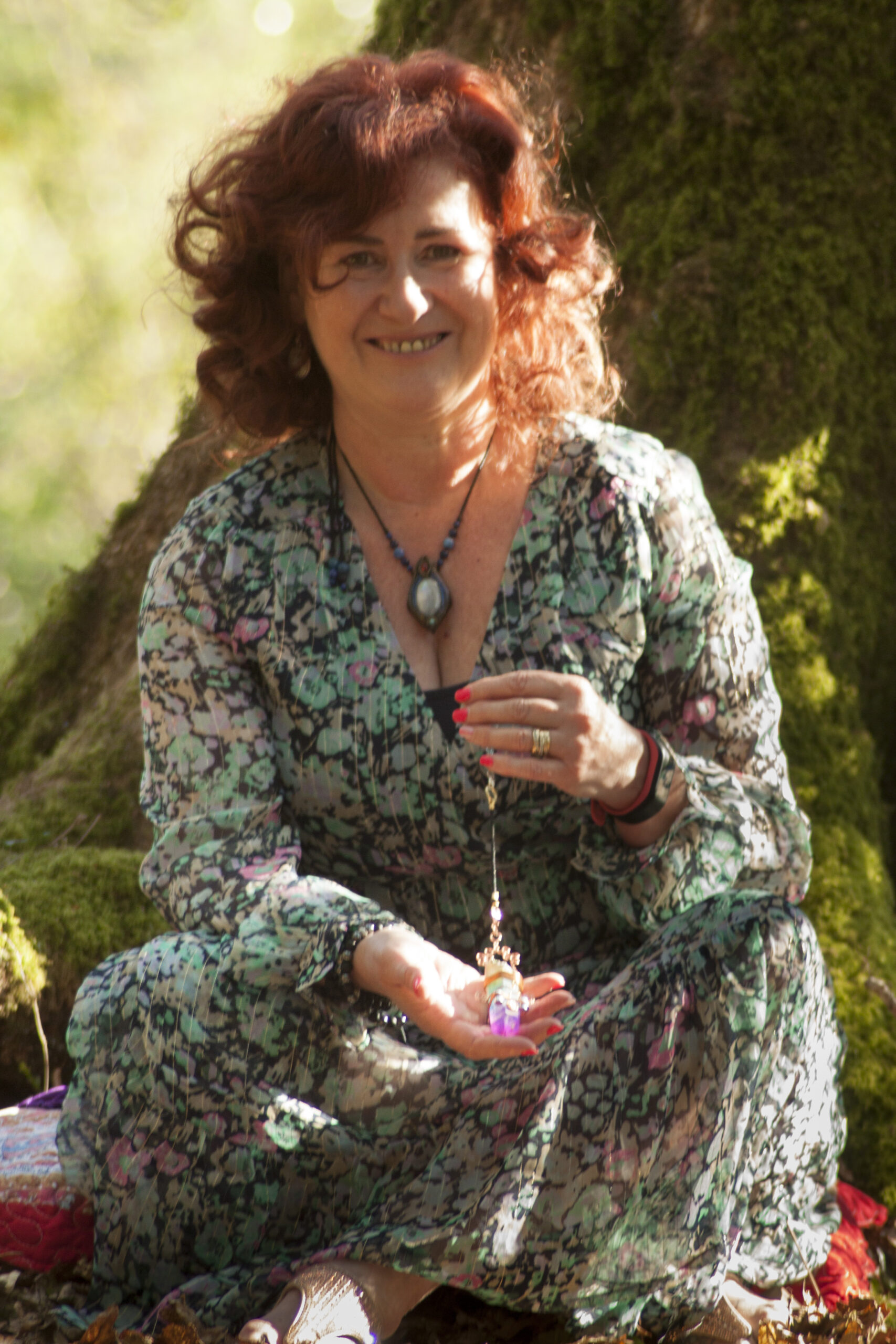 Pendulum Online Course
 The Pendulum has made it so much easier to access our emotions. By connecting in with and commanding your higher self, source or inner archetypes years of family trauma, any neglect or imbalances in your energy or memory system can be cleared in minutes. Limitations, blocks, fears from this or past-lives can be reduced to zero in seconds.
Everything in the universe has a vibrational frequency, learn to match yours and align with abundance, clear self-sabotage, fear of tomorrow and hidden implants and imprints blocking your progress in this timeline. Once you learn the ability to transmute non-beneficial energy into beneficial the world becomes alive with the possibility and potential of alchemy and magic.
Using the simple techniques I'll be showing you how to repair, restore and regenerate cellular and organ energies, how to test for and transmute blocks in your energy and memory system.  Clearing blocks in the auric field is a simple process but you need charts, commands and ideas. These will all be provided. 
What's included in this course ?
Lifetime access,  blended learning experience, easy explained modules, work at your own pace, support at your fingertips. All for just €111! This is a special limited offer.
There is also an instalment option, when I receive final payment you will gain access to this course. Please contact me on this option
This course will have videos and pdf lessons and will cover:
What pendulum should you use? – I show you what pendulums I use and different ways to dowse
How does a pendulum work and what can we connect into? You get exercises for you to do as well as learn why it's beneficial to use a pendulum
Programming the YES/NO and Using the Body as a guidance system – Videos and pdf's showing you how to get yes and no answers
Protect your energy and prepare for healing/dowsing – video and pdf showing you how to start your day using the pre-session commands
Confidence Commands – different commands to use with yourself or clients to gain confidence
The Pendulum as a dowsing tool for Empowerment – How to use charts and dowsing exercises
The Pendulum as a Healing Tool – 10 page pdf with information on using the pendulum as a healing tool as well as daily commands for vitality and happiness
Clearing the Auric Field – charts, checklists and commands for clearing and repairing the Auric Field  
Bonus Section
Private Facebook Group to support you

Pricing Empowerment

 – Using the Pendulum to price your worth and commands and exercises for your business

Clearing Subconscious beliefs fast

 – reprogramming subconscious belief patterns

Power of the Subconscious mind

 – clear hidden blocks using the pendulum

Self-Empowerment dowsing exercise

 – Clearing old patterns  

The Pendulum as a tool for uncovering truth

 – Trust your own thoughts and feelings in all matters.
You will have charts to use the pendulum as a disinformation tool finder

Empowering yourself as a Healer 

– pendulum commands for clearing the witch wound

Chakra Healing

 

– I have recording videos to unblock each chakra individually that you can listen to whenever needed.
These are your Earth Star, Root, Sacral, Solar Plexus, Heart, Throat, Third Eye and Crown  
Teaching Disclaimer 
Please see the waiver, release and assumption of risk notice and medical disclaimer for pendulum dowsing and healing at the bottom of this page before signing up to this course.
This course is provided as a self-empowerment and personal development course only and is not a professional certified course for using pendulum dowsing or healing on another person. Never use the pendulum on behalf of another person without verbal consent or as an energy healing method without your own professional liability insurance.
 Medical Disclaimer 
Pendulum dowsing and healing is not medicine, nor is it backed by scientific studies.  The content on this website (written and otherwise), the products, audios, videos and the healing sessions themselves, do not deal with the medical or physical component of healing, they deal with the energy and information in the subtle energy body. "Healing" in this context means "Making Whole".
 The techniques, including the exercises charts, commands on this website and in the courses, books and any educational content including healing sessions, are not a substitute for medical care and consultation. The techniques described and used in this course may or may not facilitate physical healing. They are supportive and integrative, and they may or may not complement medical care. They are not a medical treatment, diagnostic method or prevention method.
Consult your physician for medical diagnosis and treatment. Please use common sense. If you think you may have a health problem or mental health problem, consult a licensed health professional.
 By signing up for any courses free or paid you assume all responsibility for outcomes or lack thereof, and you hold harmless Bernie Curd and Breathe and Bloom. By using Breathe and Bloom and any courses or products, you are acknowledging that you understand and agree to this disclaimer, and that you take full responsibility for your own healing, health, decisions and actions.